Sunday 6th April at 3.00pm, Kimberley Hall, Wymondham
Sarah and Ben tied the knot at the beautiful Kimberley Hall in Wymondham, Norfolk.
In my many years of making wedding cakes, I've visited many venues across Norfolk & Suffolk, delivering and setting up traditional wedding cakes and cupcake towers… this venue is now featuring quite high on my list of favourites.
Easily found via the bright pink gate houses, travel down the long sweeping driveway and the impressive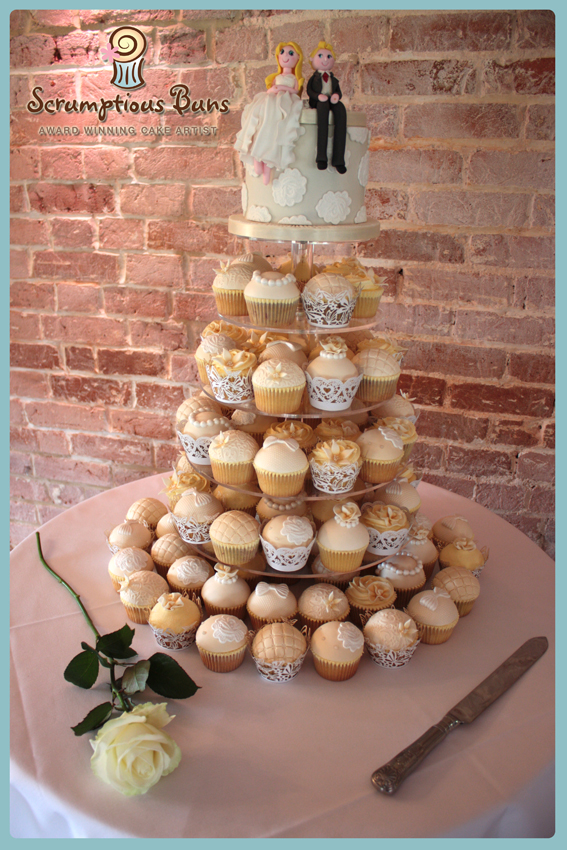 Sarah & Ben's cupcake tower consisted of 106 large cupcakes in a mixture of flavours, Madagascan Vanilla, Zesty Lemon and Raspberry & White Chocolate Chip. Their theme was Vintage Lace & Pearls in various shades of ivory and pearl.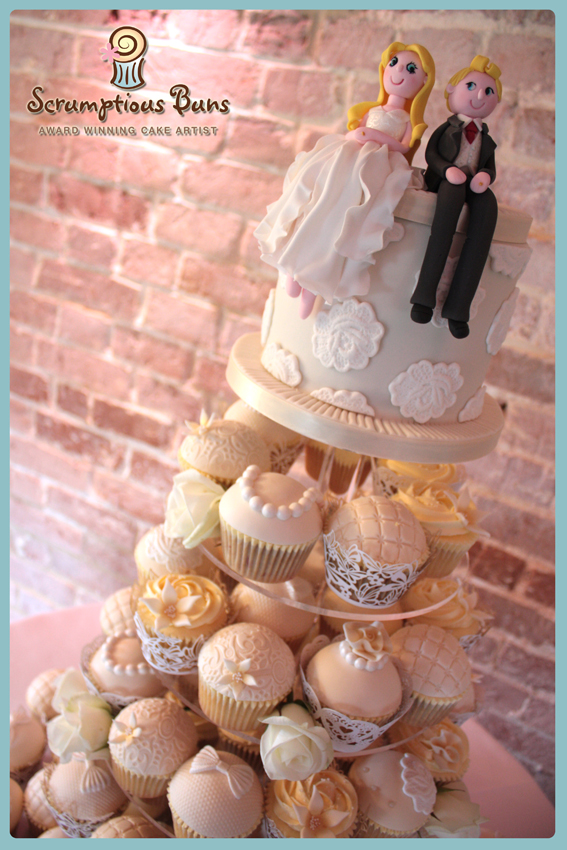 They chose Chocolate Fudge filled with Belgian Chocolate Ganache for their top cake, and were keen to have a handmade sugar Bride & Groom figurines for the top cake.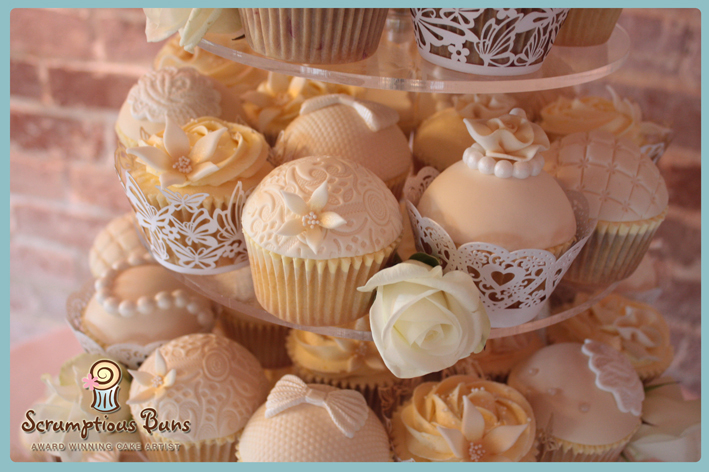 I do love a lace wrapper on a vintage cupcake… and the ivory roses dotted amongst the cupcakes really finishes it all off nicely.
Hope you like it! Sx