First Class at the Scrumptious Buns Cake School
There was a lot of planning to get to this stage, and sometimes I thought it might never happen – I was supposed to be in and teaching in February 2014!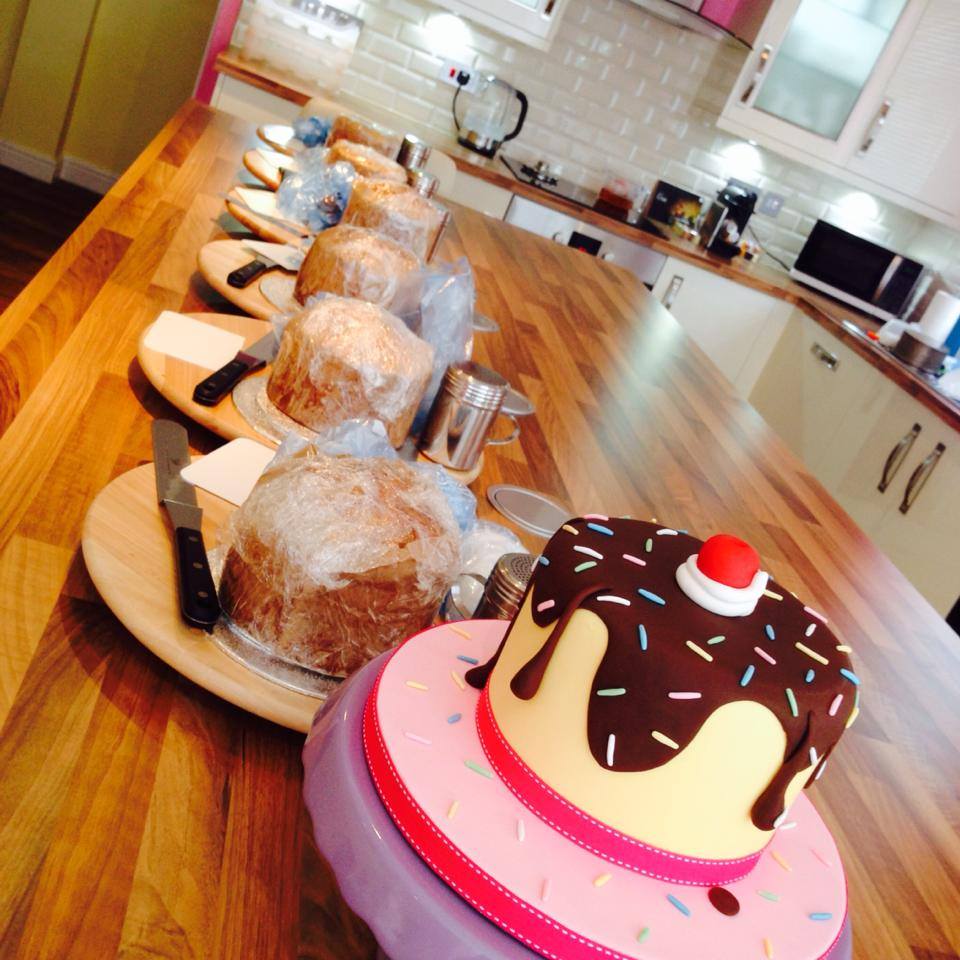 Finally the day came and 5 lovely cakey ladies arrived ready to learn how to cover a 6″ round butter sponge.
Definitely got a touch of the nerves 30 minutes before arrival, but as soon as they were in it was fab, just as I'd imagined… my beautiful Cake School isn't made for just 1, it's made for lots of people! So enjoyed hearing the chatter and laughter throughout the day – sometimes forgetting I was teaching!!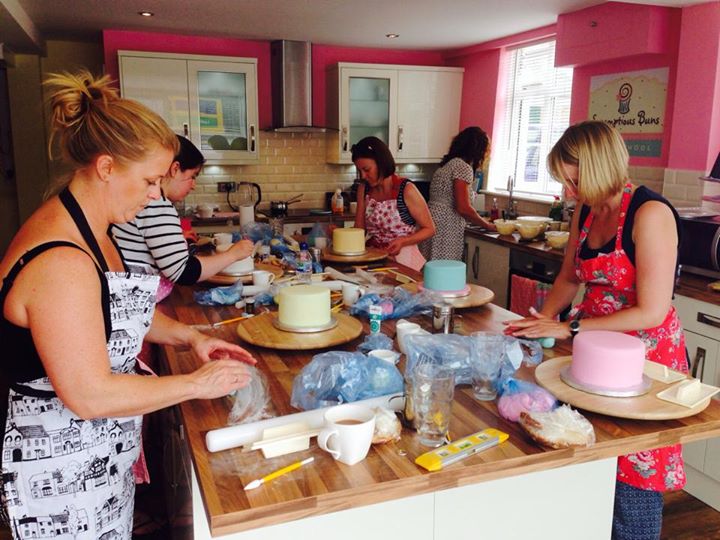 All 5 ladies did amazingly well, considering it was the hottest day of the year so far! If you've covered many a cake you will know what a nightmare the weather can be to your results!
Some ladies had never covered a cake before!

Making the sugar decorations while our cakes chill out in the fridge.
It was a relief to get upstairs in the cool to make the sprinkles and the cherry for the top of the cake. Very therapeutic sitting with a drink, rolling sprinkles in lots of different colours… no children or telephones to disturb you… bliss 🙂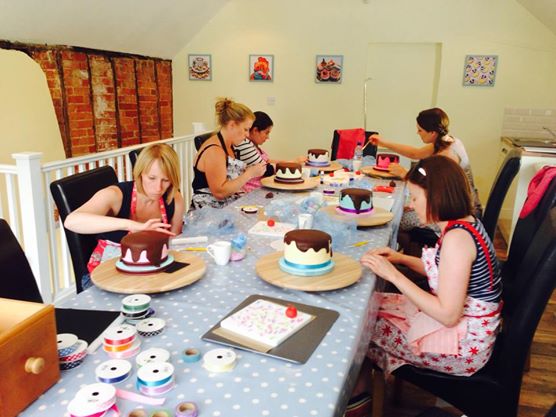 One of my favourite moments when making a cake is selecting the ribbon trim, even more so now that I've bought some fabulous Washi Tapes for the cake boards.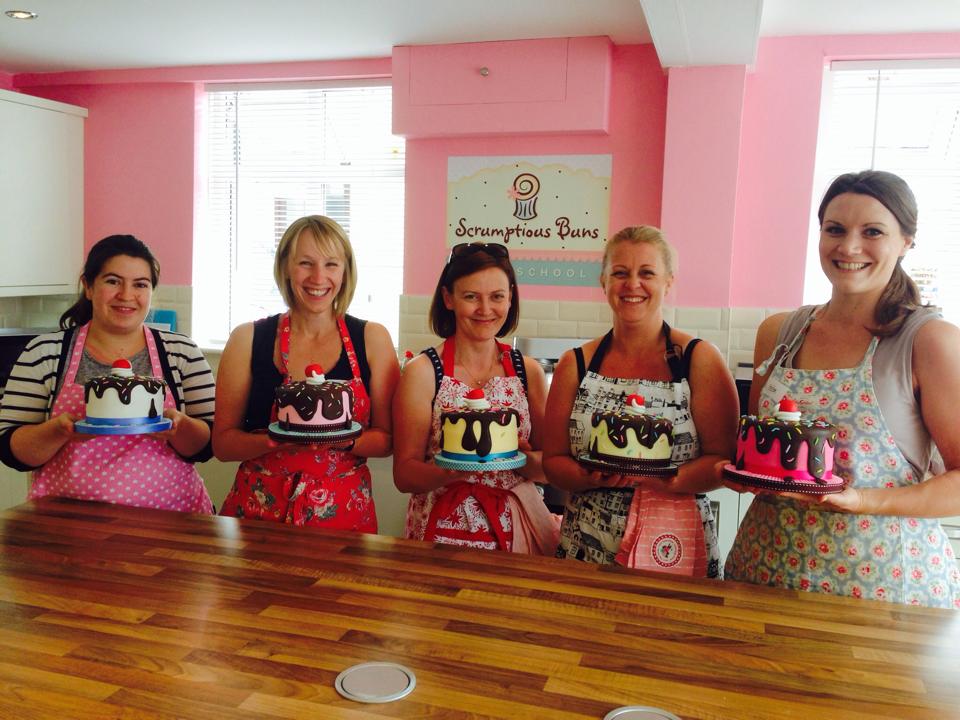 I was so looking forward to taking this photograph at the end of the day. Their final cakes look so pretty in an array of colours and drippy effects.
Well done ladies… on the hottest day of the year so far, you managed to cover a cake beautifully, I hope you're all very proud and pleased with your results.
If you're interested in booking a class at the Scrumptious Buns Cake School, click here to see the list of available classes.
Hope to see you all again soon, Sx